Craft, Play and Creativity are the basic characteristics of this original workshop focused on the creation of reversible masks. These masks allow us to create numerous characters by changing the position of the mask from one side to another. The reversible masks reveal and astonish at the same time. Discovering them is learning the birth of a new being.
Following some minimal techniques applied to the way of cutting and pasting the paper, we will show how new forms come alive with depth and abstract structures at the beginning, but with the right harmony and balance in the craft work will be transformed into masks full of ingenuity and creative opportunities.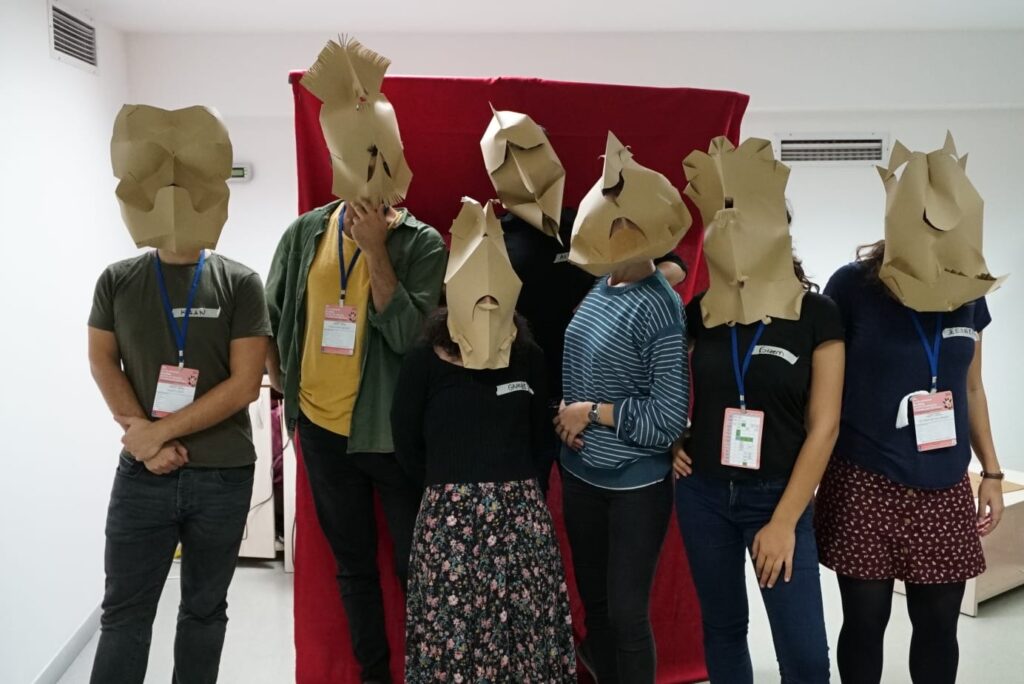 Once finished we will enter the "casting of the masks" where the participants will test their creation. With the help of the other participants we will discover the different characters that emerge and their final choice. For this we will give importance to the movement, body posture, rhythm, space and light. Finally, the music and different games will be known to these characters spontaneously and with a surprising depth for those who observe.
Craft, Play and Creativity is aimed at young people and adults. In addition theater schools has been developed in different Festivals dedicated to children and youth such as International Bursa Theatre Festival for Children and Young People (Turkey – 2019)
and International Children and Youth Theater Festival (Irán – 2019).
For more details of the workshop – click Contacts