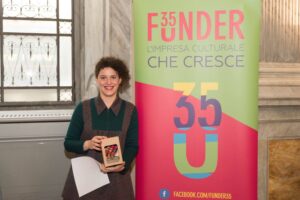 Pròsopo Project, is the project of the NEAMERA theatre company, which out of 62 Italian cultural enterprises, won the national competition FUNDER35. The project, which in the Greek etymology of the name means "face", aims to emphasise the use and knowledge of masks from a theatrical, anthropological and craft perspective. Through the promotion of a series of cultural events such as performances, conferences, exhibitions, artistic residencies, participating artists and creators of the mask who belong to the international scene.
Pròsopo Project is presented as an open and growing project, dedicated to "mask theatre", where professionals from the sector meet to exchange their artistic experiences on the use of the mask as a pedagogical instrument, staging and mask making. The various activities can take place in different spaces; theatres, schools, cultural centres, and libraries, involving participants of different ages and aimed at a varied audience.
It is important for us to highlight the sociocultural importance; in the territory where it is developed and the community, it integrates into the activities. Children and young people will have the opportunity to take advantage to learn, explore, share, and dream about art and theatre as a principle of growth and understand the essential values to live.
Between 2018-2019, all cultural initiatives were held at the Parco Turistico Cultural Palmieri de Martignano, an area of Salento, the cradle of Carnevale della Grecìa Salentina (Puglia-Italy). As well as the international network of artists, and academics of the mask we have connected with, we would like to acknowledge and thank the professors of the Department of Arts of the University of Bologna-Italy: Giovanni AZZARONI and Matteo CASARI, who inaugurate the vital space of the Pròsopo Project with a conference on the African and Japanese Mali masks of the Nō theatre.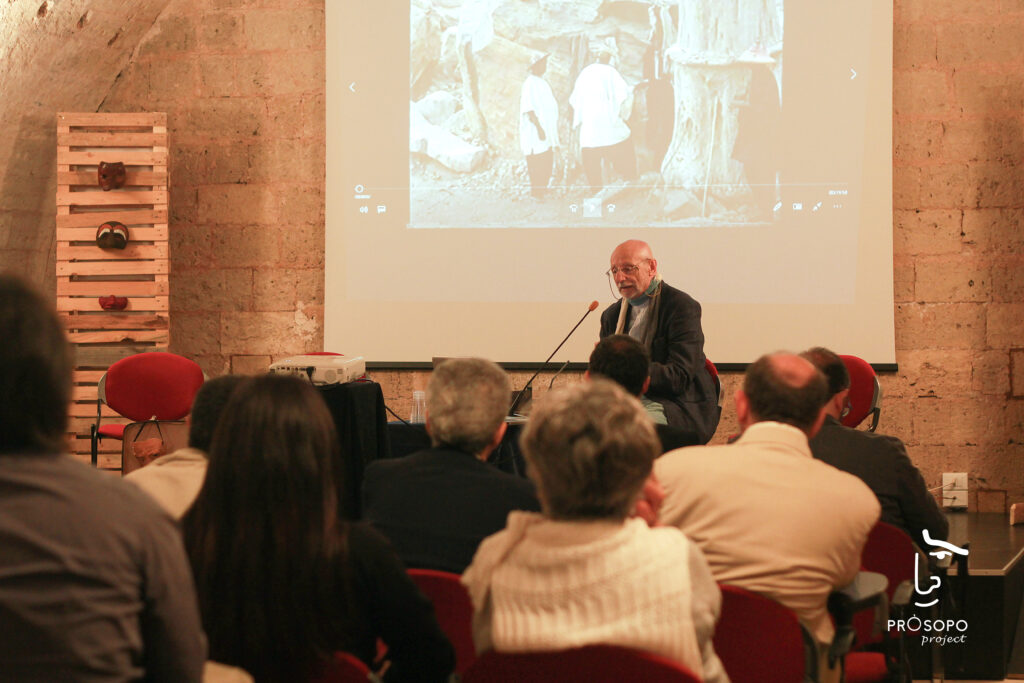 The programs were able to count on the participation of important international companies that use the masks on stage from different points of view but with a common relationship of dedication, research, and creative work.
From Spain we had 11 student-actors from the E.S.A.D. Seville accompanied by the teachers of Mime and Pantomime and Voice, Juan Antonio DE LA PLAZA and Emma ALONSO respectively; from France, the company Aux Couleurs Du Kaleïdoscope, and again from Spain,  company Teatro Strappato (Spain – Italy) ending with 5 student-actors from the Escuela Internacional de Teatro Arturo Bernal in Madrid.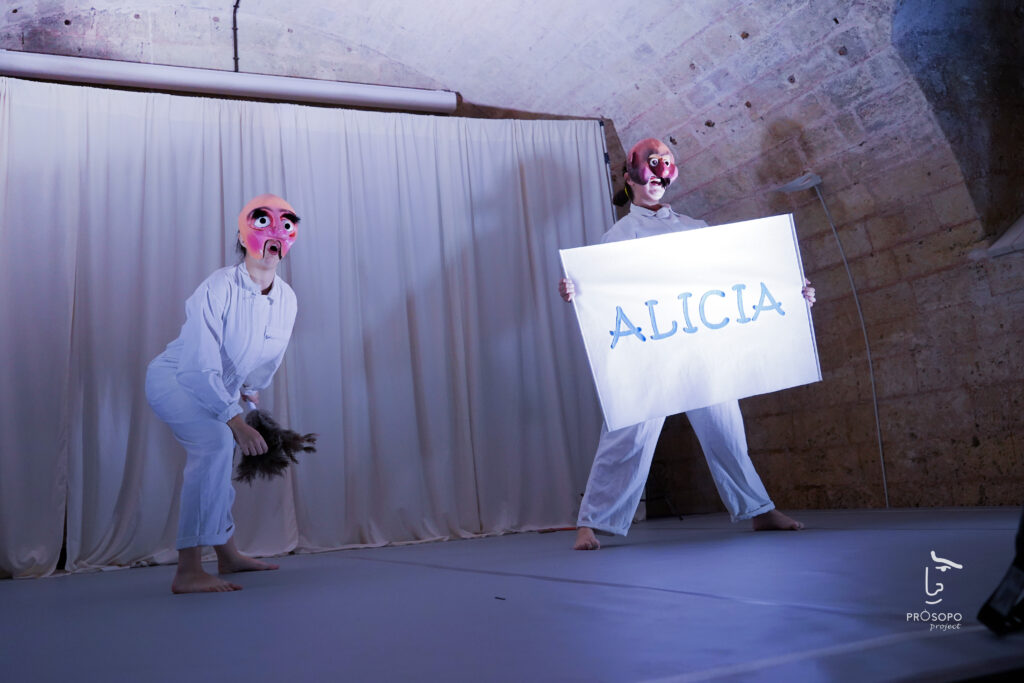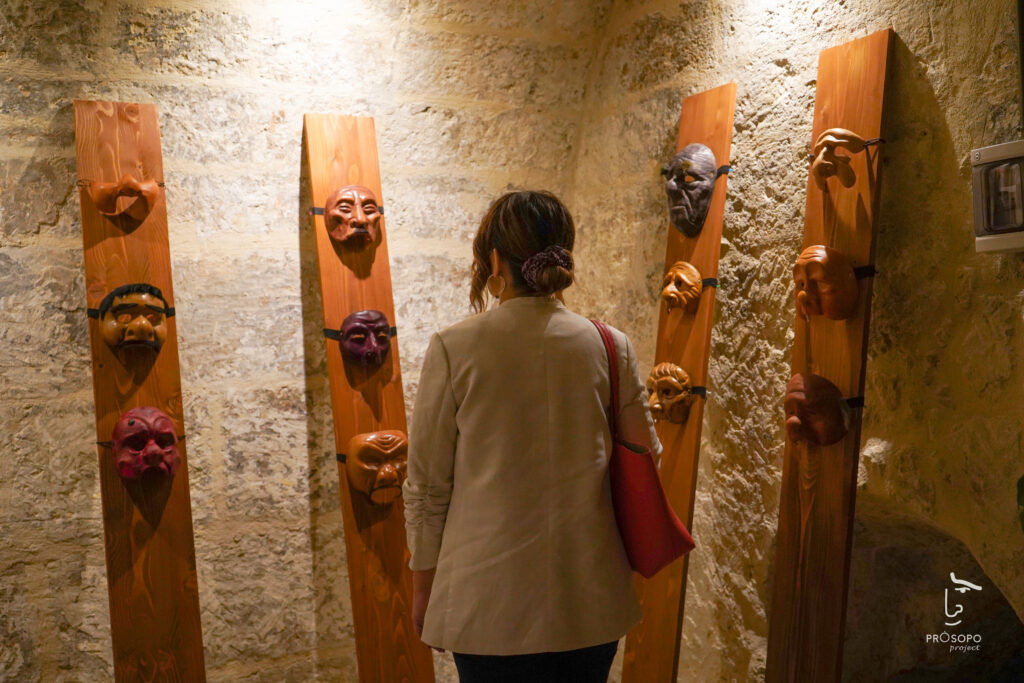 The artistic residencies destined to discover new techniques to create masks, had the participation of Marion EVEN, a plastics artist from Strasbourg specialised in cardboard work; Alban LEBRUN from Paris, creator of masks using the weaving technique and Patrice COLONNA D'ISTRIA, a French artist, who proposes a Gestalt Therapy course using the language of the clown, whose mask is the smallest in the world.