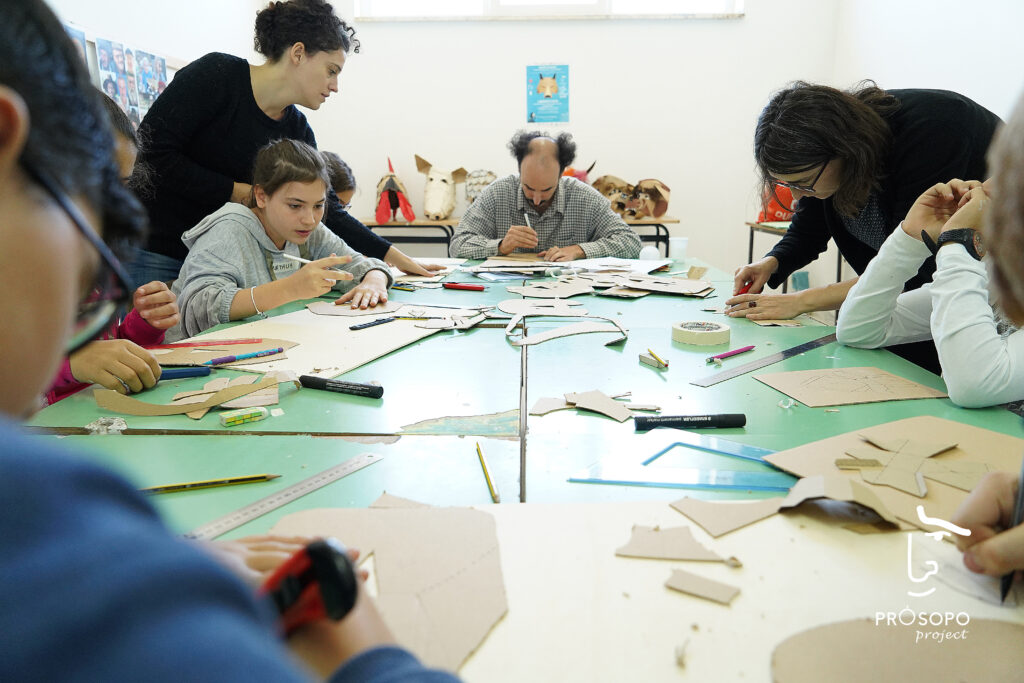 With the guidance of Marion Even, plastic sculptor from Strasbourg, we have discovered the creative possibilities of cardboard. This common material has been revealed as an expressive element beyond its daily use. A thin cardboard base (1.5mm thick) is used to create the base and structure of the cardboard masks. This base will later give rise to the structure, all made from recovered and recyclable material, from simple papers and shapes to cardboard boxes with different thickness, helping to build creative and interesting masks.
Tools such as cutters, scissors, rulers, glue or photographic material will be used to explore the volume and geometry that these masks need.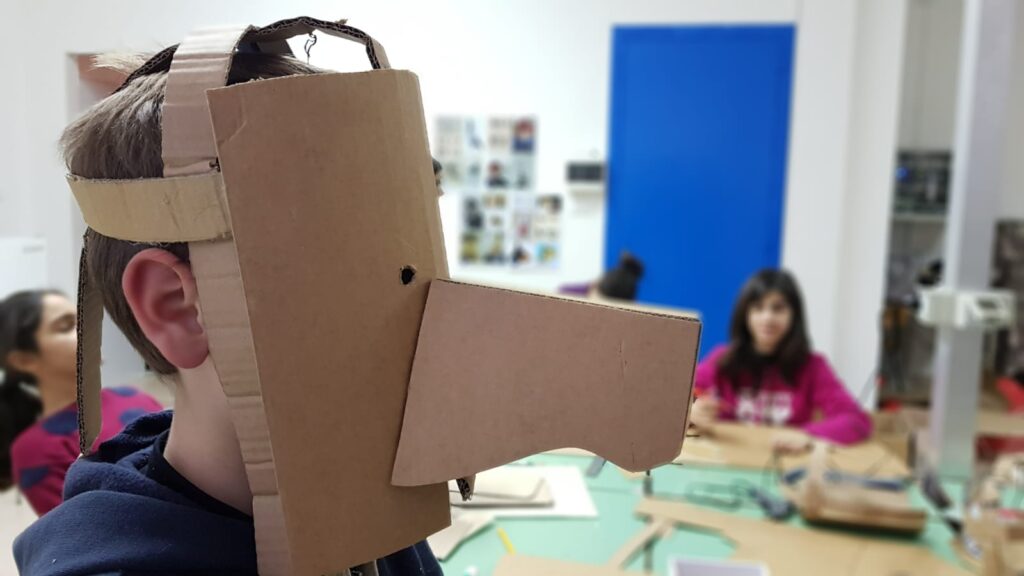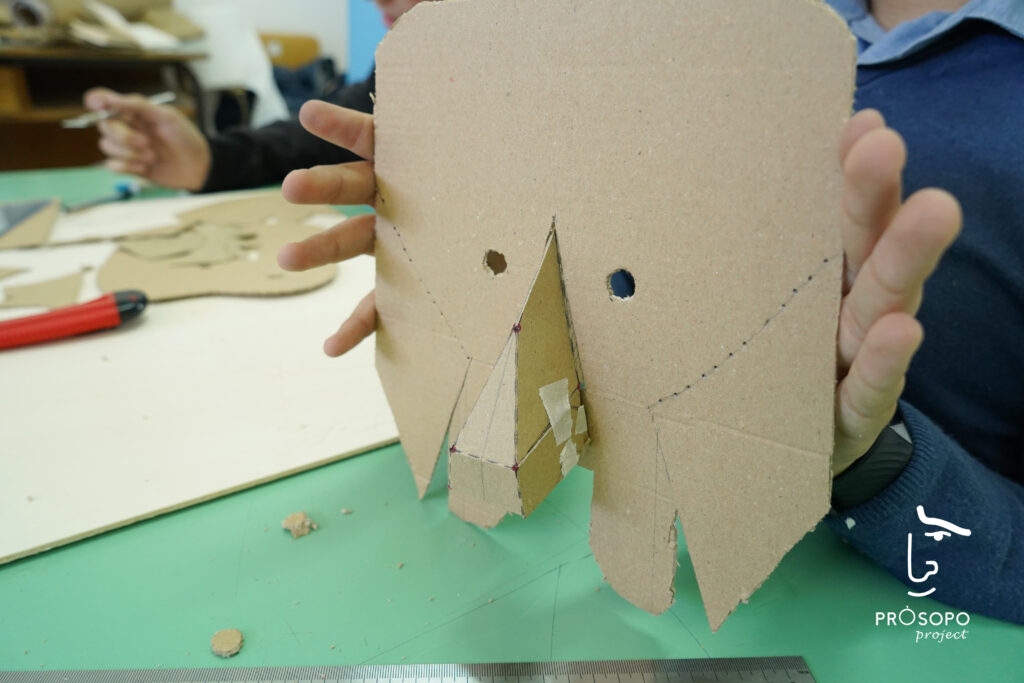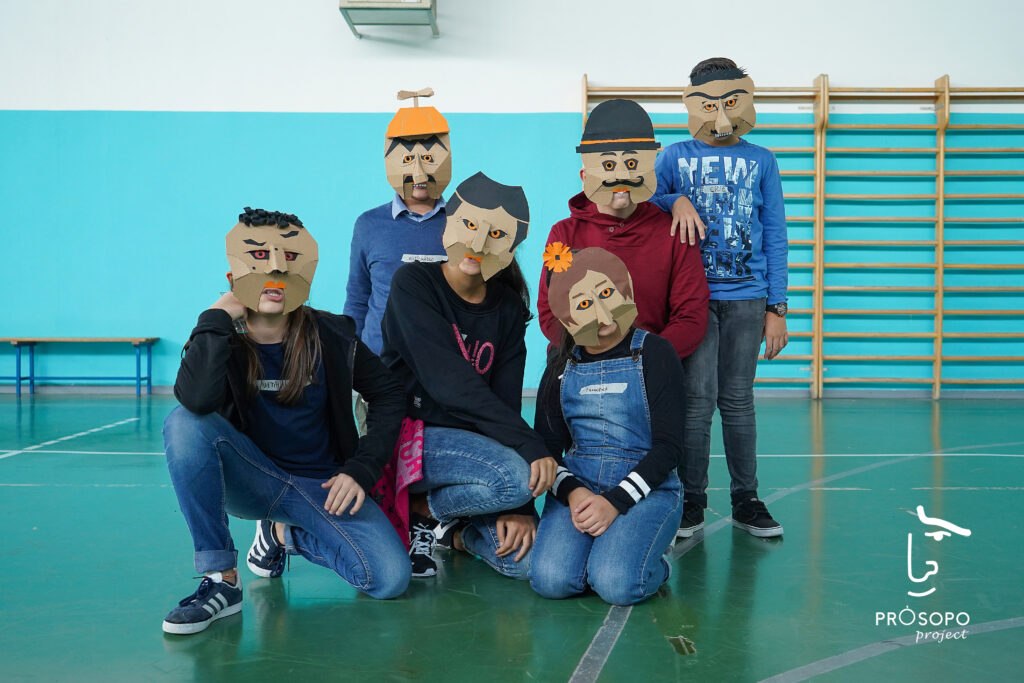 The workshop is aimed at young people and adults who want to experience the possibilities of cardboard in making creative and interesting masks.
NEAMERA carries out projects where the starting point for the creation of the masks is a theme or characteristic tradition, relevant history or geography of the place, or territory where it takes place.
For more details of the workshop – click Contacts