If you are interested in doing / organising a mask making workshop with paper… If you have an idea or a project with theatre and masks Contact us!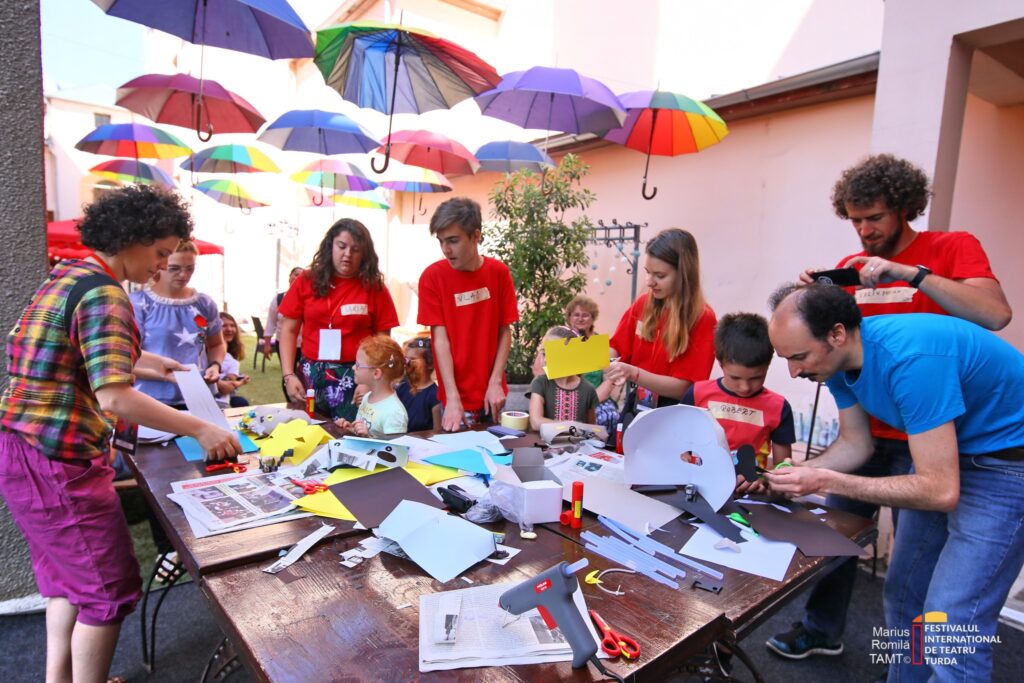 Maskreando is an original theater workshop whose main idea is the use of the mask as a pedagogical and sensitization element. Characterized by a craft and practical development, it is especially aimed at children and young people.
During a first phase, the coordinators will work together with the participants in the manual and artisanal elaboration of new masks through a group and individual work process. With the use of cardstock, papers, reused wrapping paper or paper bags it will provide the right stimuli to investigate, explore and expand the imagination regarding the creative spirit and practical use of the hands.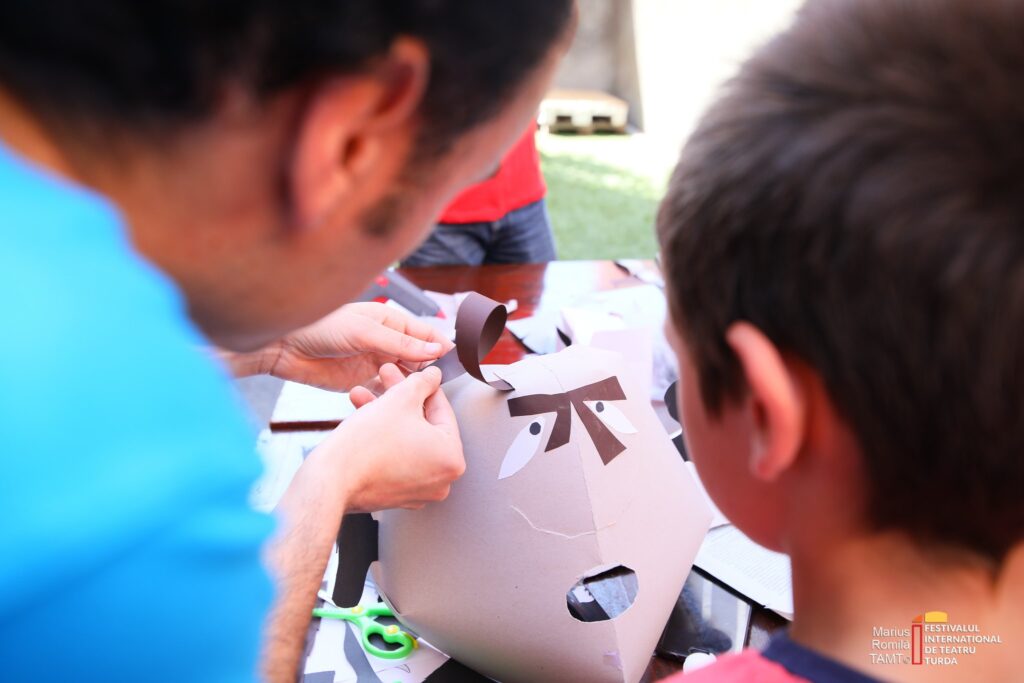 Exploration – Senses of the properties of different kinds of paper with the manipulation by hands.

Sight – Look and talk about the different colors found in paper.
Touch – Close eyes and touch the paper. Is it corrugated or is it flat?
Hearing – Listen to the sounds paper makes as it moves.
Smell – Talk about different smells and their associations. Smell like wood, oil, ink…?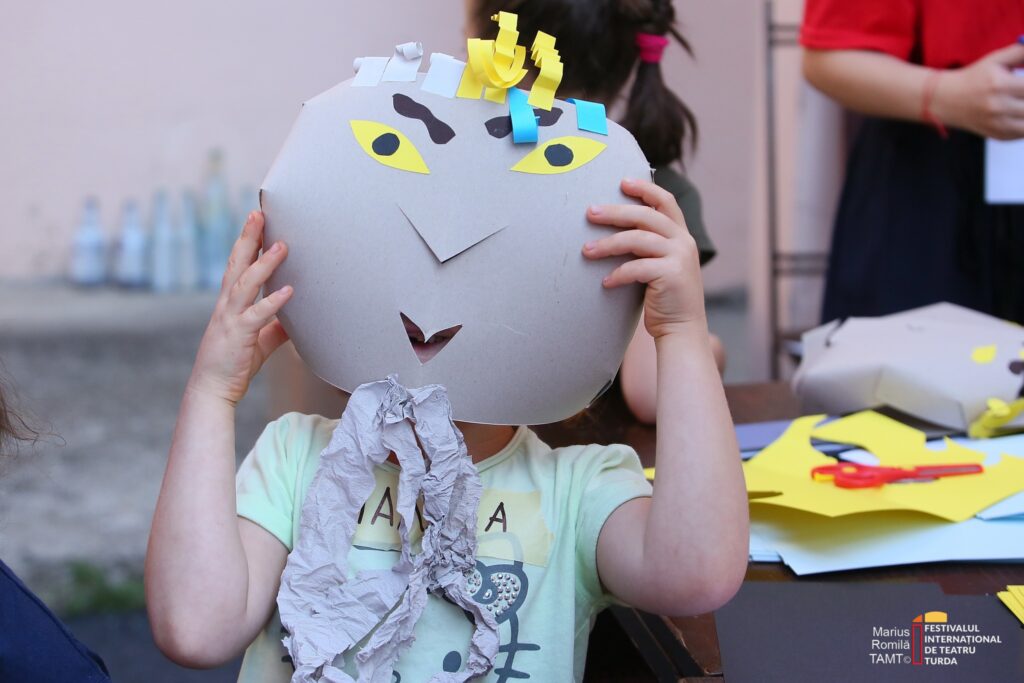 Creation of a new face close and strange at the same time.
Another section of the workshop is the creation of bird masks. Through the study and visualization of bird photography material participants will be able to differentiate species, colors, feathers, etc. to awaken the collective imagination and translate them creatively into surprising and unexpected shapes, cuts and designs.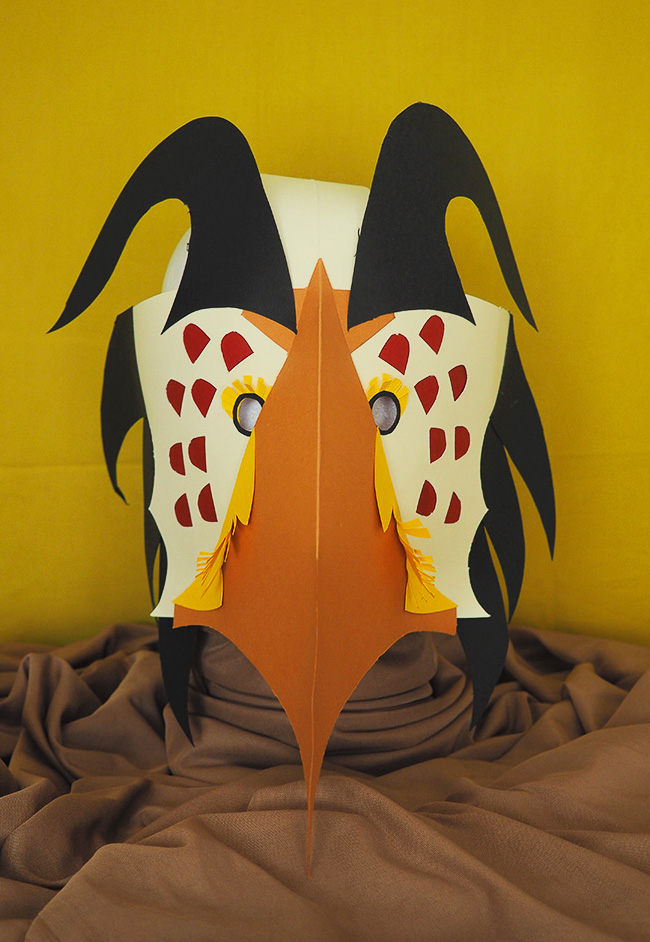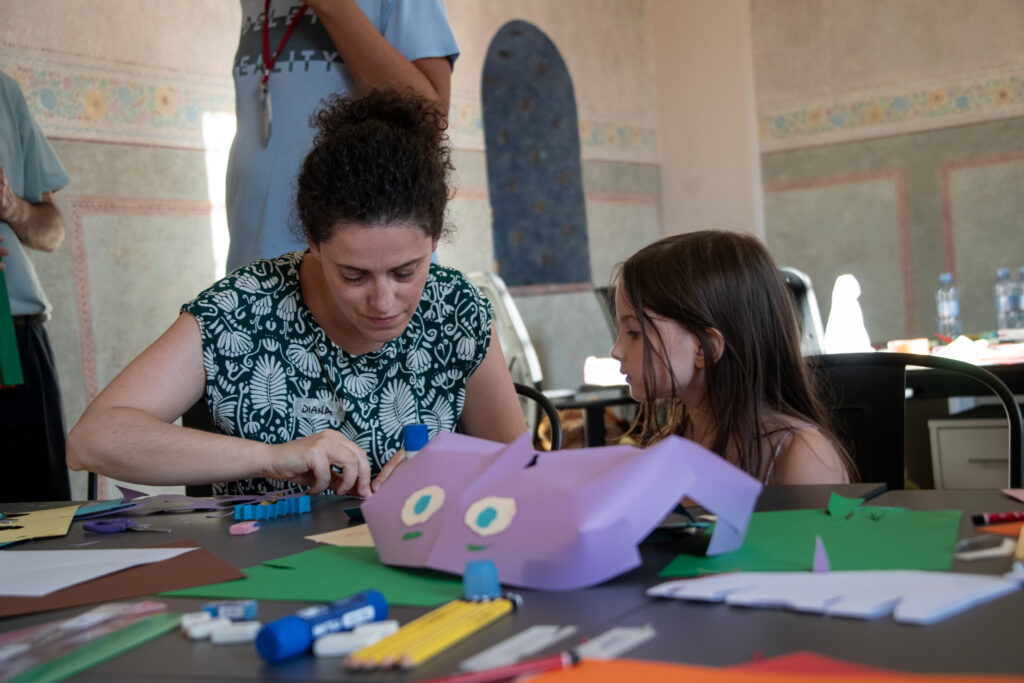 MasKreando has been presented in different international Festival for children and young people and in the Museums.
Kotorski Festival – (MONTENEGRO – 2023)