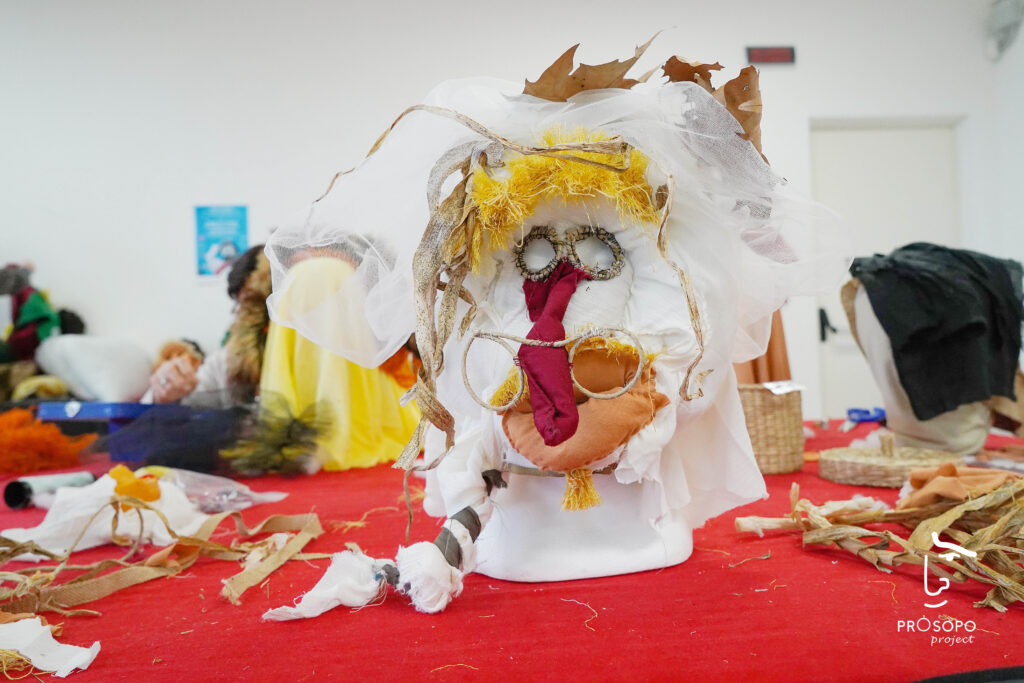 Following inspiration from the imaginary world of traditional Romanian masks and the guide of the French artist Alban Lebrun, it has been possible to learn how to "sculpt the fabric".
Applying simple techniques of hand sewing with the use of different fabrics, threads, needles, pins and a large part of recovered material and joining the investigation of the fabric as a material. Its weight, elasticity, consistency… We will complete all this with an exploration where the touch, shapes and volumes suggested by the fabric can be defined in theatrical masks. These masks are capable of revealing an incredible unknown and poetic world. Our surprising personal imagination.
The knitting mask creation workshop is aimed at young people and adults without necessarily having basic knowledge of sewing.
For more details of the workshop – click Contacts